Whenever I travel to France, I feel the familiarity of home, of a comfortable place to stay for a while. For the first time traveler to this country, I understand that this takes some time  to achieve and it can be a cultural maze of customs to understand. Here are a few of  my inside tips on traveling to France as well as as my  simple pleasures, personal takes on what I love about traveling in France.
If this is your first time in France, there will be a lot of cultural differences to get accustomed to, sometimes things you don't consider important but in France …they are!  France has for many years been the number one destination for travelers and this year looks like the numbers are climbing to number one already. You can learn so much about France through guide books and websites, but here are some personal "cultural and budget survival skills" for traveling in France.
1. Bonjour. Remember this word. If you know anything about French culture, you know that the French take politeness to the utmost degree. Yes, we have all heard those false clichés that the French are rude to everyone. Not true! Once you arrive in France, you will quickly learn that the word "Bonjour" will open many doors for you. No respectable French person would think of walking into the boulangerie to pick up their daily baguette without first greeting the clerk, the baker and anyone else that is present. Don't panic and don't go overboard by greeting everyone individually. One simple "bonjour" will suffice to greet the entire group. When buying a train ticket, when buying stamps, at the cash register of the local supermarket, always say "Bonjour" and you will be greeted with a smile and great service.
2. The boulangerie and patisserie. There is a difference between the two. The boulangerie is where you get your fresh baguette, the patisserie is for deserts. However, sometimes the lines between the two blur. French people buy and eat bread every single day. It's almost a religion. You can spend hours debating which boulangerie is best, if you like your bread "bien cuit" which means baked a little longer with a crustier top or just right and fluffy on the inside.  However, when you are serious about your deserts, you head over to a patisserie. The patissier is proud of his pastry skills and has mastered the art of sweets and baked goods. Save some of your calories and extra Euros to indulge in a serious patisserie, you won't regret it! Budget tip: During the week, go to the local boulangerie to buy the lunch special, normally a generously stuffed sandwich, a drink and a desert for a few Euros.
3. Transportation. In France, public transportation is a notch above all others.  Locals demand good transportation and it is easy to use.  In Paris, the metro system is fast, clean and gets you across the city faster than any taxi or bus. You can even take the RER (more direct train/metro combination) from the airport or other nearby cities like Versailles. There are individual tickets and weeklong passes, you can buy these at any kiosk inside the stations. Be sure to punch your ticket in the machine when you enter or be prepared to pay a hefty fine if you get caught without a stamped ticket. For those of you who are more physical, rent a city bike. This is very inexpensive and a fun way to get to know the city. Budget tip: Single bus/tram tickets cost (at the time of this writing) 1.60 Euro each but a book of ten costs 10 Euros, saving you some money.
5. Food.  I think it's useless to emphasize the importance of food in everyday French life. With restaurants at every other step you take, France is a gastronome's delight.  From small neighbourhood bistros, to open air markets, to Michelin stared restaurants, France has it all. Culturally, there are certain rules that are important in France and must be respected. First of all, never start your meal until everyone at your table has been served. Before the meal starts, wish everyone "bon appetit!". You will not be offered bread before your meal, it is only served with the meal itself. Salad is served after the main course or with the cheese course if it is a casual place. And coffee is not an accompaniment to desert, it is always served at the very end by itself. Beverages with your meal should be wine or water, sodas are not usually served with a meal. Lastly, the bill will never be brought to you automatically, it is considered rude to have a waiter bring this to you before you ask. Tips are always included but it is customary to leave the extra change for good service. Budget tip: opt for the "menu" which is usually a two or three course special at a great price and is always posted outside the restaurant.
6. Wine. Of course if you are taking a tour with Bonne Cuveé, you are interested in wine. In France wine is more than just a beverage, it is part of the culture, part of the history and part of everyday life. Wine is taken seriously and it is to be appreciated as a living thing. It is the soul of many cities and villages who fight for the appellations, the terroir, the winning medals. People can discuss wine for hours and tell you the right combination of weather and soil and rain. It is an art and joie de vivre and vignerons or wine makers will talk to you about this noble trade with you with utmost pride. It is hard to decide where to go and what to taste because the many different wine regions but the help of wine experts will make your exploration of French wine a breeze. Don't worry, no one expects you to be a wine expert to visit their vineyards, they just want you to be curious and taste, taste, taste!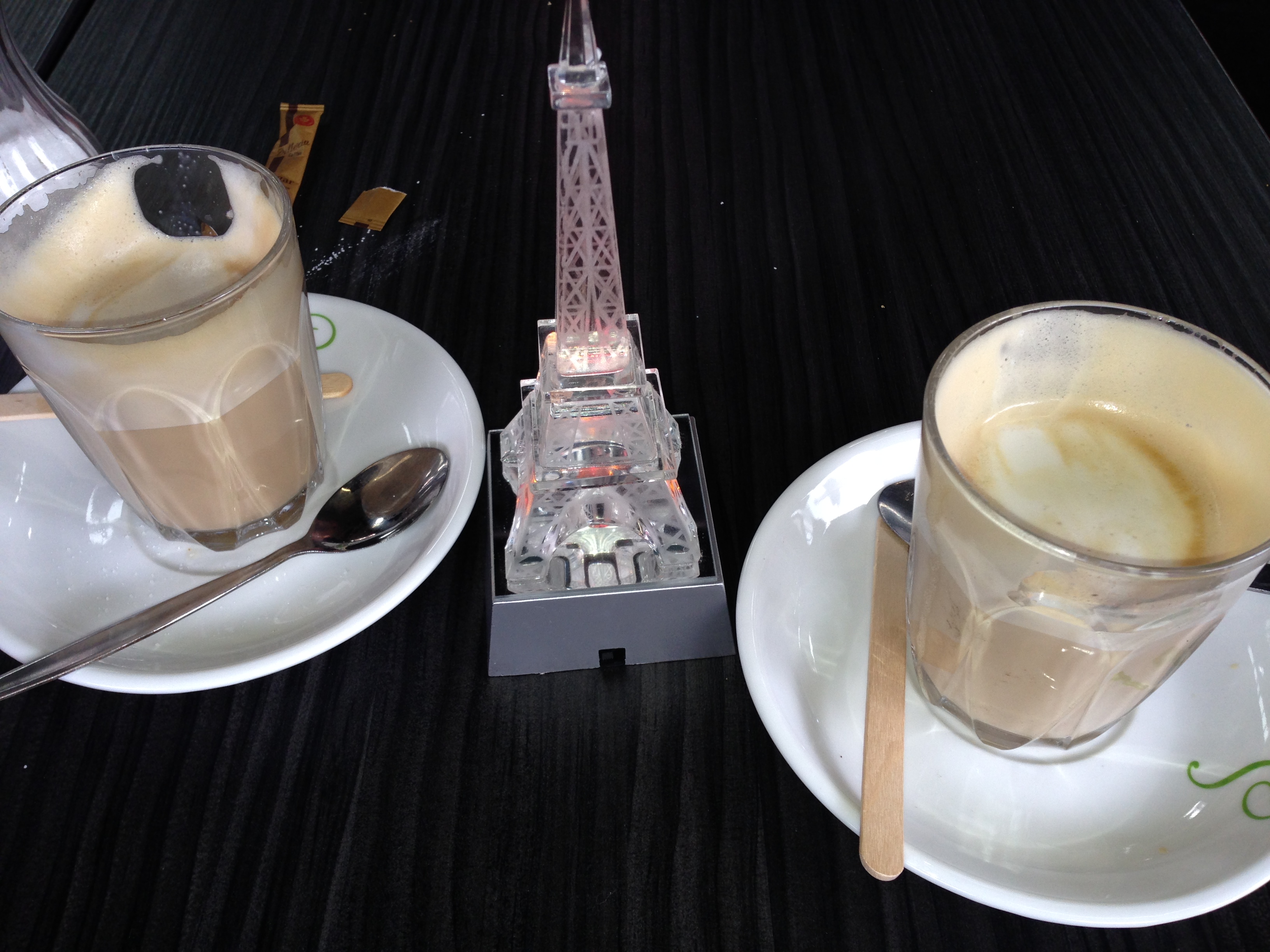 7. Returning home.
After visiting France you will want to share your experience by bringing back souvenirs. Your tour directors will guide you to the local fare but most of all, don't forget to bring a bottle or two of your favorite wine that you tasted during your visit! Write the date that you tasted it on the label and when you are ready to open it, you can remember the great experience you had visiting the vineyards in France!
Bon voyage!
By Marie Kaposchyn, www.simplytravelabroad.com